London, the pulsating heart of England, is a city renowned for its vibrant nightlife. With an abundance of bars, clubs, and venues, it can be overwhelming to navigate the maze of options, especially when you're single and looking to mingle. Fear not! In this blog post, we'll uncover the hidden gems of London's nightlife scene in 2023, revealing the best places for singles to meet and connect. Whether you're seeking a casual encounter or a meaningful connection, these carefully researched recommendations will ensure you have an unforgettable night out in the city.
Best Bars for Mingling and Meeting New People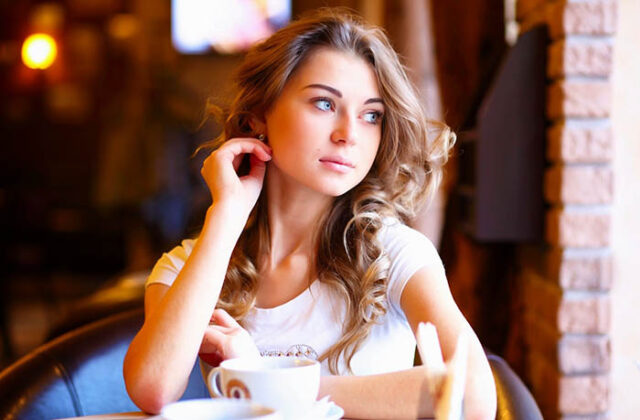 When it comes to meeting new people, the right bar can make all the difference. In London, there are several establishments that excel at creating a social atmosphere. The Sun & Moon Bar in Covent Garden is a popular choice, with its cozy yet lively ambiance. Another great option is The Experimental Cocktail Club in Chinatown, known for its creative concoctions and friendly crowd.
For a more sophisticated experience, head to Cahoots in Soho, an underground bar set in a 1940s-inspired disused tube station. These bars provide the perfect backdrop for striking up conversations and forging new connections. Whether you're seeking genuine connections or just looking to enjoy a night out, these establishments cater to a diverse range of social interactions. Please note that it's important to respect the guidelines and expectations of each establishment, as they prioritize creating a safe and enjoyable experience for all patrons.
Underground Clubs with Unique Atmospheres and Live Music
If you're a fan of live music and unique atmospheres, London has an underground club scene that is sure to captivate you. Corsica Studios in Elephant and Castle is renowned for its cutting-edge electronic music and experimental vibe. If you're into jazz and soul, make your way to Kansas Smitty's in Hackney, where you'll be enchanted by the intimate setting and world-class musicians. For those seeking a more alternative experience, Rye Wax in Peckham combines a record shop, bar, and club, offering a multi-dimensional space to dance the night away while discovering new sounds.
Unconventional Venues for Singles to Connect and Socialize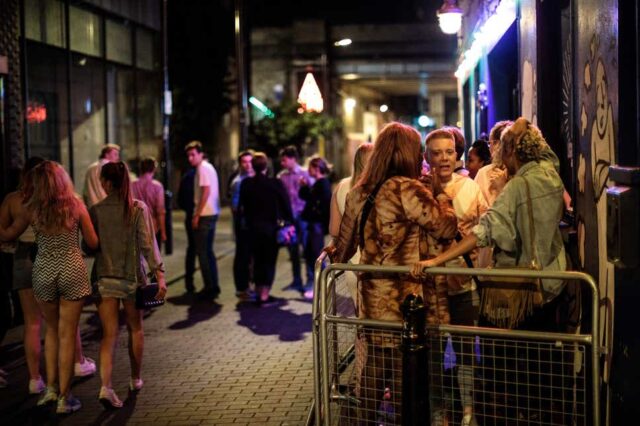 Sometimes, the best connections are forged in unexpected places. London offers a variety of unconventional venues that provide a unique backdrop for socializing. Swingers, a crazy golf club with multiple locations across the city, offers a fun and interactive environment for singles to engage in playful competition while getting to know each other. Bounce, a ping pong bar in Farringdon, is another fantastic option for those seeking a mix of friendly competition and lively conversation. These unconventional venues break the ice and create a relaxed environment for meeting new people.
Hidden Speakeasies and Secret Cocktail Bars for Intimate Encounters
For a more intimate and exclusive experience, London boasts a plethora of hidden speakeasies and secret cocktail bars. The Mayor of Scaredy Cat Town, tucked away beneath The Breakfast Club in Spitalfields, offers a clandestine entrance and an exceptional cocktail menu. The Blind Pig in Soho is another gem, with its 1920s speakeasy charm and expertly crafted drinks. And if you're up for a real adventure, step into the Phone Booth at Evans & Peel Detective Agency in Earl's Court, where you'll be transported back in time to a prohibition-era hideout.
Late-Night Food Spots to Refuel and Meet Fellow Night Owls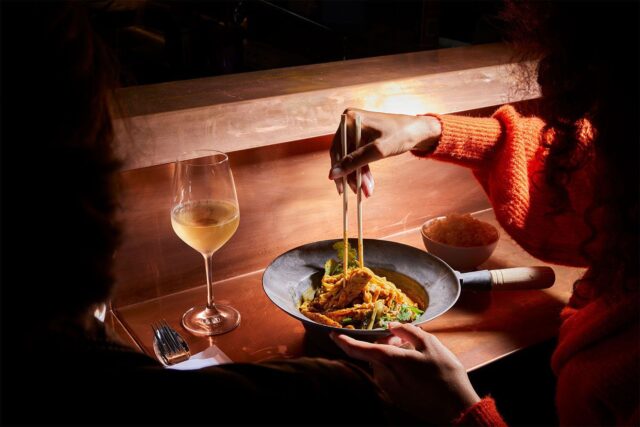 As the night unfolds, hunger strikes, and what better way to refuel than at one of London's late-night food spots? Besides satisfying your cravings, these spots provide an excellent opportunity to meet fellow night owls. Head to Voodoo Ray's in Dalston for a slice of New York-style pizza that hits the spot. If you're in the mood for some Middle Eastern cuisine, Berber & Q in Haggerston serves up mouthwatering dishes until the early hours. These food spots offer a relaxed and casual atmosphere, ideal for striking up conversations and forging connections over a delicious meal.
Outdoor Spaces and Rooftop Bars for a Breathtaking View
London's skyline is a sight to behold, and what better way to take it in than from one of the city's outdoor spaces or rooftop bars? The Queen of Hoxton in Shoreditch boasts a stunning rooftop terrace with panoramic views, making it the perfect spot for mingling and enjoying a drink. If you prefer a more tranquil setting, head to Frank's Cafe in Peckham, an urban oasis atop a multi-story car park. These outdoor spaces and rooftop bars provide a breathtaking backdrop for conversations and create an unforgettable atmosphere.
Niche Events and Themed Parties for Like-Minded Singles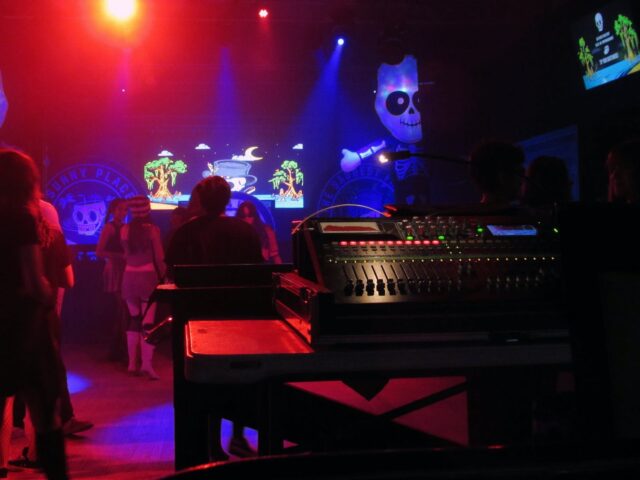 London's nightlife scene is rich with niche events and themed parties, offering like-minded singles the opportunity to connect over shared interests. For gaming enthusiasts, Loading Bar in Dalston hosts regular gaming nights where you can challenge potential partners to a round of Mario Kart. If you're a fan of vintage fashion, The Blitz Party in Shoreditch invites you to step back in time to the 1940s for an evening of dancing and retro glamour. These events provide a unique platform for meeting people who share your passions and interests.
LGBTQ+ Friendly Venues for a Diverse and Inclusive Experience
London prides itself on its LGBTQ+friendly venues, ensuring a diverse and inclusive nightlife experience for all. The Royal Vauxhall Tavern in Vauxhall is an iconic gay venue, known for its vibrant drag shows and welcoming atmosphere. For a more relaxed evening, head to Ku Bar in Soho, a popular hangout for the LGBTQ+ community. These venues not only provide a safe space but also offer the opportunity to meet like-minded individuals and celebrate London's thriving LGBTQ+ community.
Professional Networking Opportunities Disguised as Nightlife Hotspots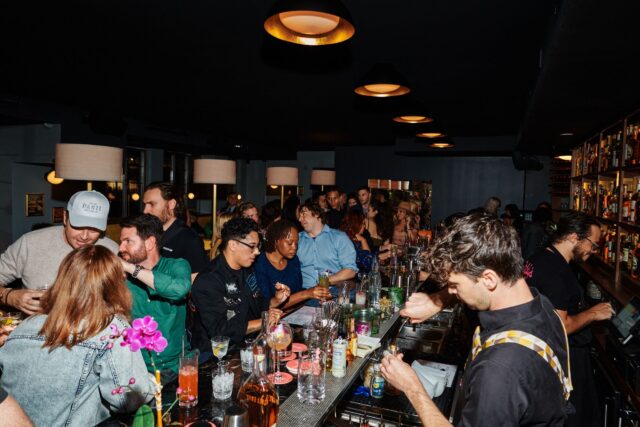 In the fast-paced world of London, networking can happen anywhere, even in the midst of the city's vibrant nightlife. Several venues cleverly combine the best of both worlds, offering professional networking opportunities disguised as nightlife hotspots. The Century Club in Soho, for example, hosts regular industry events and mixers, providing a platform for professionals to connect while enjoying a drink.
These venues allow you to expand your professional network while enjoying the excitement and energy of London's nightlife. With its diverse and dynamic atmosphere, London attracts people from all walks of life, including professionals, artists, and even escorts in London who may also frequent these venues, offering their own unique perspectives and connections within the city's social fabric.
Conclusion: Unlocking the Hidden Gems of London's Nightlife as a Single Person in 2023
London's nightlife scene is a treasure trove of possibilities for singles looking to meet new people and forge connections. From the best bars for mingling to hidden speakeasies, outdoor spaces, and niche events, the city offers a diverse range of options for every taste. By exploring these hidden gems, you'll unlock the true essence of London's nightlife in 2023. So embrace the adventure, step out of your comfort zone, and get ready to make unforgettable memories in the captivating world of London after dark.