Holidays are coming soon, and with them lots of wonderful decorations. Christmas trinkets, garlands and pendants… And how to find a place for all these wonders? And yet you cannot do without them – Christmas is about colors, decorations and a unique atmosphere, enchanted in beautiful knick-knacks. What to do to make as many of them as possible, and at the same time the interior remains tasteful and stylish? Make use of wallpapers!
Modern canvas prints – perfect for Christmas!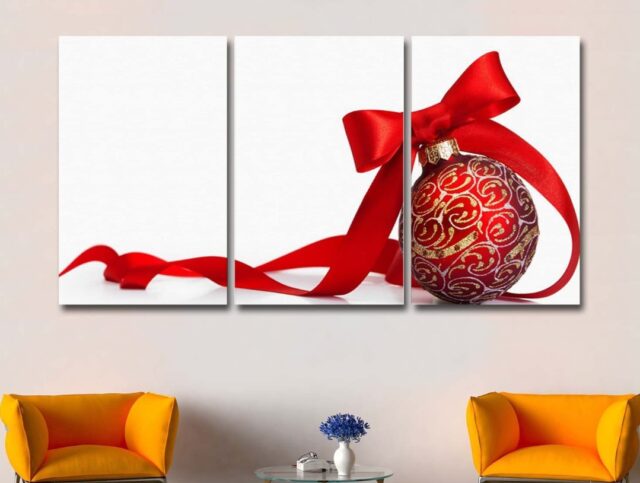 Decorating your home for the holidays is not an easy task. There are so many possibilities that it is easy to get lost. And although theoretically everything is allowed – it should be cheerful, colorful, cozy – everyone dreams of a tasteful, stylish home decor for the holidays. So it's worth – instead of arranging more figurines, hanging lights and dusting decorative baubles, think about arranging the walls appropriately. A modern canvas prints with a Christmas motif or something that is associated with this special period is a great alternative to other decorations that collect dust easily. You can hang it over the festive table, in the kitchen, or over the stairs or a chest of drawers with candles and the unique atmosphere is ready.
A modern prints can also be inserted into a frame and rested on furniture – it does not require mounting on the wall! It is a perfect solution for those who do not want or cannot make holes in the walls.
Glass cutting board – choose a Christmas pattern!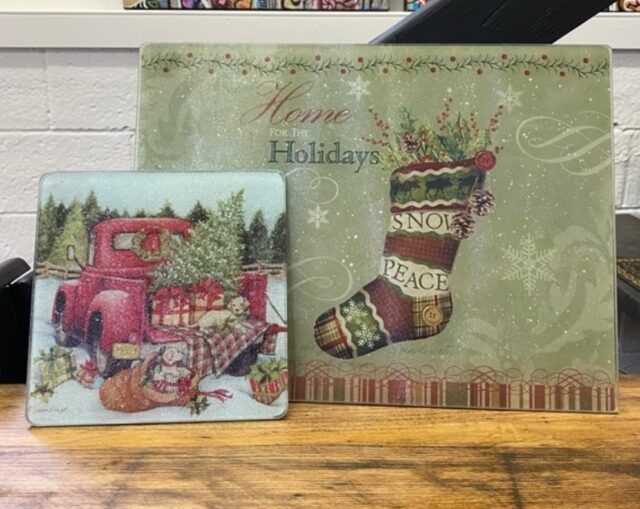 When preparing holiday arrangements, the kitchen should not be overlooked. This is where all the magic happens! It is known, however, that the most important thing is comfort and practicality – so it is difficult for a green garland with lights to hang over the kitchen top… But a glass cutting board with a motif associated with winter and holidays is absolutely right! Not only will it be perfect for preparing dishes, it will also be a beautiful kitchen decoration in itself. What's more – you can even serve some delicacies on it.
A glass chopping board will also be perfect as a stand for hot dishes. A wonderfully steaming, aromatic soup on the festive table, although it is delicious and awaited, in combination with a white tablecloth, it does not always make a good duo. But with the right Christmas board, the tablecloth will be completely safe!
There is nothing more beautiful than a romantic, festive atmosphere at home. It is worth looking for unusual solutions to bring it inside as much as possible!
Tips for decorating your home for Christmas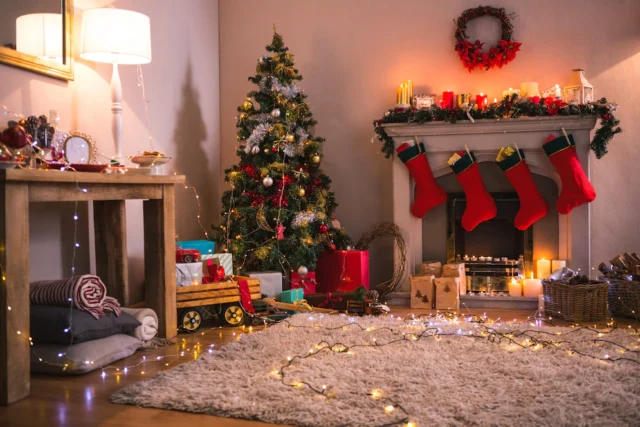 If you're like most people, your holiday decorating starts well before Christmas Eve. Here are a few tips to help you get ready for the big day:
1. Start with your base accessories. Decide on which items will be central pieces of your decor and purchase or make them ahead of time. This can be anything from garland to ornaments to Nativity sets.
2. Think seasonal. During the fall and winter, use natural materials such as leaves, acorns, and pinecones in your decorations. In the spring and summer, go for brighter colors and more flashy objects.
3. Plan your layout . Once you have your centerpiece items, figure out where they should go on the wall and in what order you want them displayed. Try to keep everything symmetrical if possible so that it looks cohesive when viewed from all angles.
4. Use storage . If space is tight, try to group related items together rather than scattering them throughout the room. Store larger pieces of furniture closer to the walls so they don't take up too much floor space.
5."Spruce up" old furniture . If you don't have any new furniture available, consider getting rid of some of your old pieces and using their frames for decorating purposes instead (or give them away to charity!). You can also remove paint or other surfaces that might be distracting or ugly, then reattach the pieces with a fresh coat of paint or decoupage.
6. Think outside the box . If you're stuck for ideas, take a look at Pinterest or other online sources for inspiration. There's sure to be something there that will inspire you!
What to get for the holidays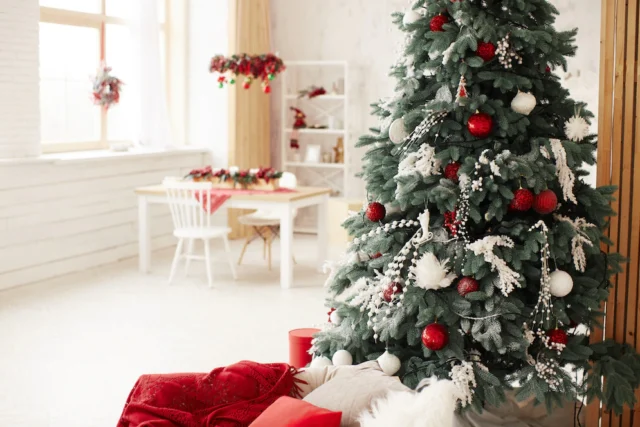 If you're like most people, you're busy preparing for the holidays and trying to get everything done before Christmas. But don't worry, we've got you covered. Here are some ideas for what to get for the holidays:
-A centerpiece is a great way to bring some life into your Christmas decor. Whether it's a tree or wreath, a bunch of fresh flowers or garland, or even just some bright berries, a centerpiece is a great way to add color and personality to your room.
-Another great option is getting some faux plants. These plants come in all shapes and sizes so they can fit in with any décor. Plus, they look great when they blossom in the spring!
-If you're on a budget, consider adding some brightly colored artificial trees to your room. They're affordable and really help make your space feel festive.
-If you want something more permanent but still affordable, consider getting some decorative potted plants. They come in all shapes and colors so there's bound to be one that fits your style perfectly. Plus, they'll last for years!
-Finally, if you're looking for something really special but don't want to break the bank, consider finding an antique ornament or gift item from your family history. These pieces are often special because they hold sentimental value for the person who owns them (or possibly someone in their family).
Conclusion
Christmas is just around the corner, and if you're like most people, you're busy shopping for gifts and decorating your home for the holiday season. Whether you're looking for a traditional Christmas tree or something more unique, we have some ideas to help get you started. And don't forget to save some of your decorations for next year-you'll be able to use them again in 2023!