We all love the twinkling lights and tinsel of Christmas. But did you know living room Christmas decorations can boost your spirits and mental health?
With everything going on, you might be short of ideas this year. Luckily, we have a handy guide to getting your living room into the festive spirit. Read on for ten tips.
Best 10 Ideas For Living Room Christmas Decorations
1. Blend Old And New Living Room Christmas Decorations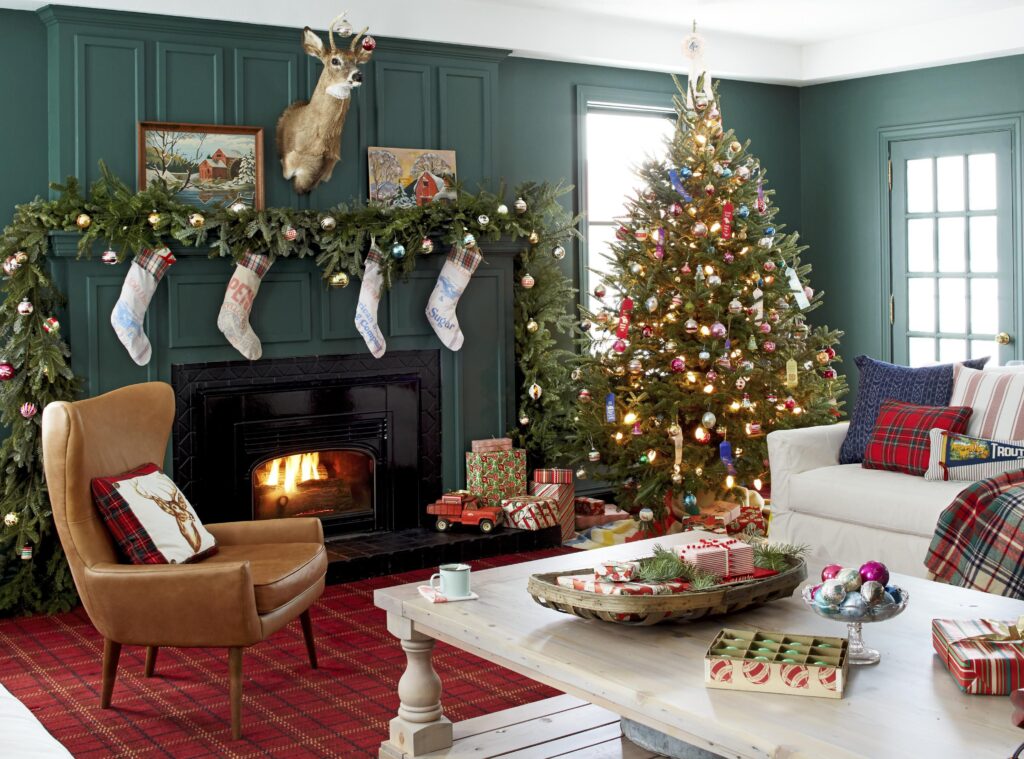 Pull out those traditional Christmas decorations from the attic. Mix and match them with your new ones. This blend of old and new will give your living room character. Decorations spark stories, and they should show.
A well-chosen decoration can become a talking point. Choose your best. Christmas is steeped in history, so play along and respect your elders.
2. Become Master Of The Wreaths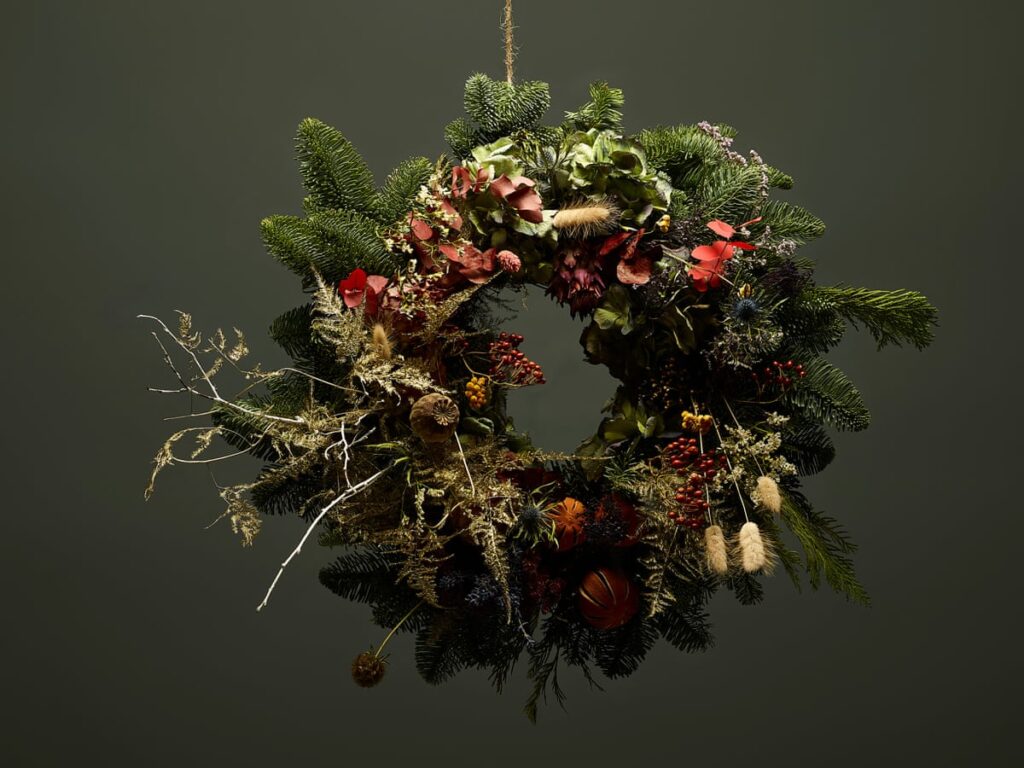 A wreath on your front door creates a gateway to the festive spirit. Your visitors will know that once they enter, Christmas is on. You can use wreaths in your house too. Place one on your mantle, among your lights, over your mirror.
A nice idea is to place Christmas cards into your wreath in a circle. A wreath can form a centerpiece of a coffee or dining table, with a large candle in the middle. Never fear the wreath.
3. Borrow From Feng Shui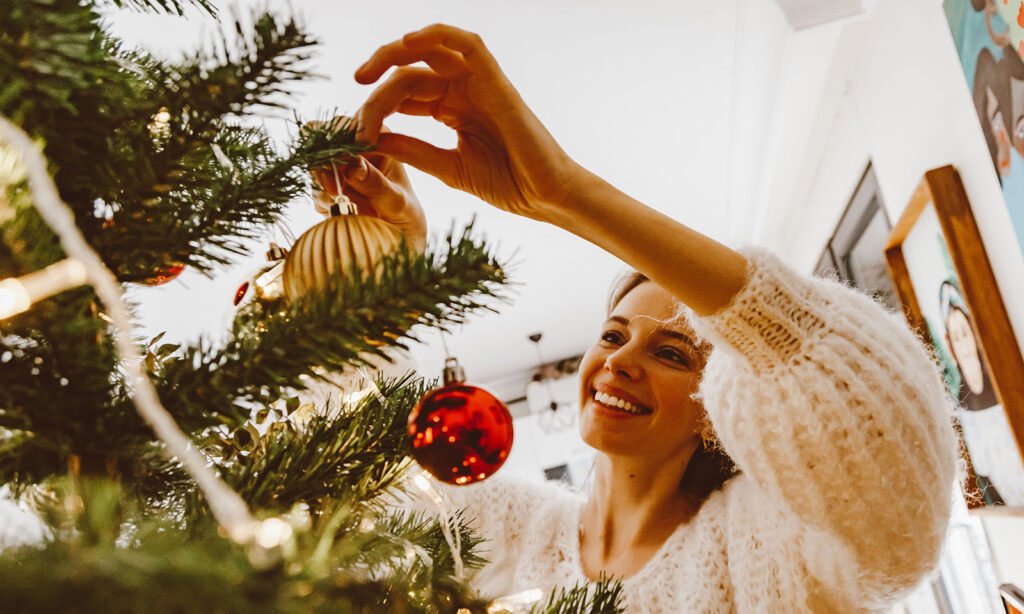 With all these decorations, you can get yourself into a pickle. You want to avoid a cluttered living room. And one of the best ways is to use the ancient art of Feng Shui.
Feng Shui can guide you on where to place your tree, and give it ample space to shine. You can organize your decorations by direction. You can choose a Christmas color scheme like an expert.
And by balancing the elements of wood, fire, metal, water, and earth, you can achieve a look that radiates Christmas energy.
4. Give It Some DIY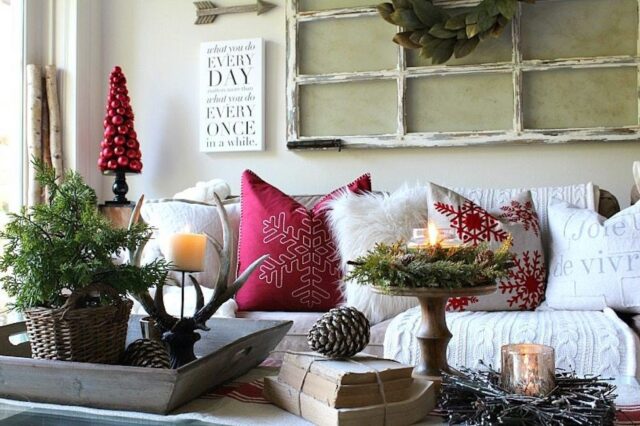 Homemade is one of the best options for decorations. It is a heart-warming family activity, and you can use things around the house you might have missed. It is kind to your Christmas decoration budget too.
You can craft Christmas stockings from felt. You can paint baubles. You can even make your own Christmas crackers.
Don't think you're the DIY type? You can find kits and guides online. Besides, it's the activity itself that will give you the most value.
5. Candlesticks, Lights, And Big Red Bows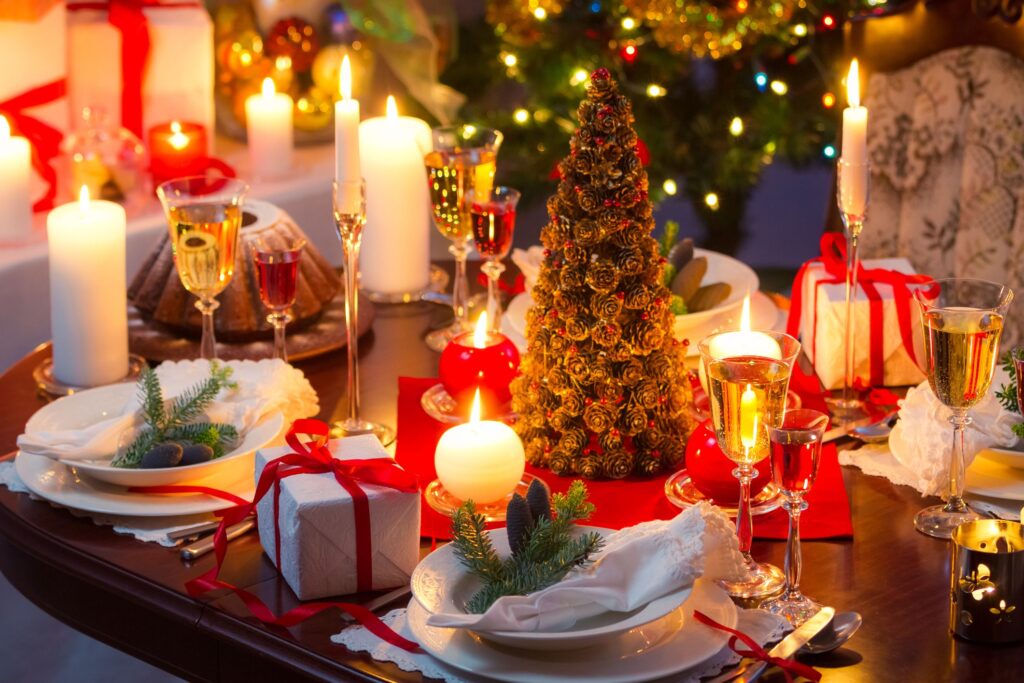 Few things set the mood like candlelights. With cool, dark nights outside, the warm light from candles can make you want to hunker down by the fire. But be careful with them. Electric candles look great too.
Place lights and candles over your mantle. Have an old set of wooden ladders? Weave lights up the steps and drapes some festive material over them for a rustic look.
Find a big red ribbon and tie it into a bow. This can look great on a large mirror, a favorite picture, or even on your tree. It makes anything look like a giant present.
6. Santa Claus and Mrs. Claus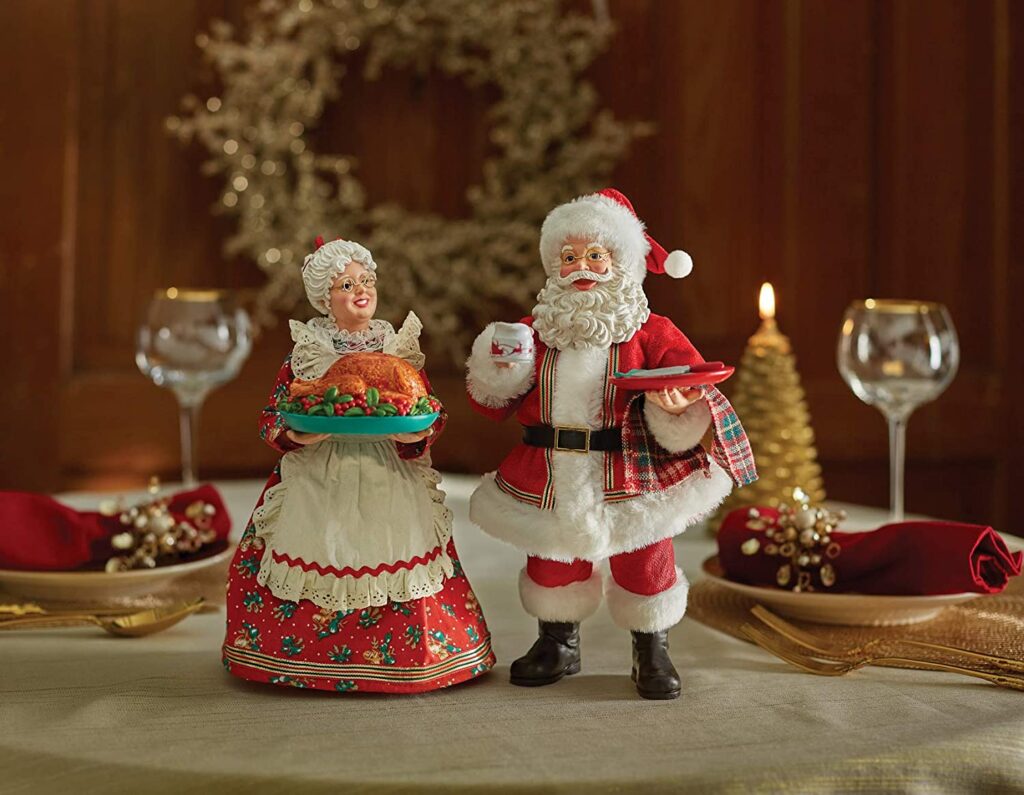 You can get a big or small Santa Claus toy and place it anywhere in the living room, near the fireplace, or make it look like Santa Claus is riding on the sleigh. If you want, you can also use Mrs. Claus's toy in order to decorate the living room and pair it with Santa Claus. Sounds awesome, right?
7. Use Christmas Toys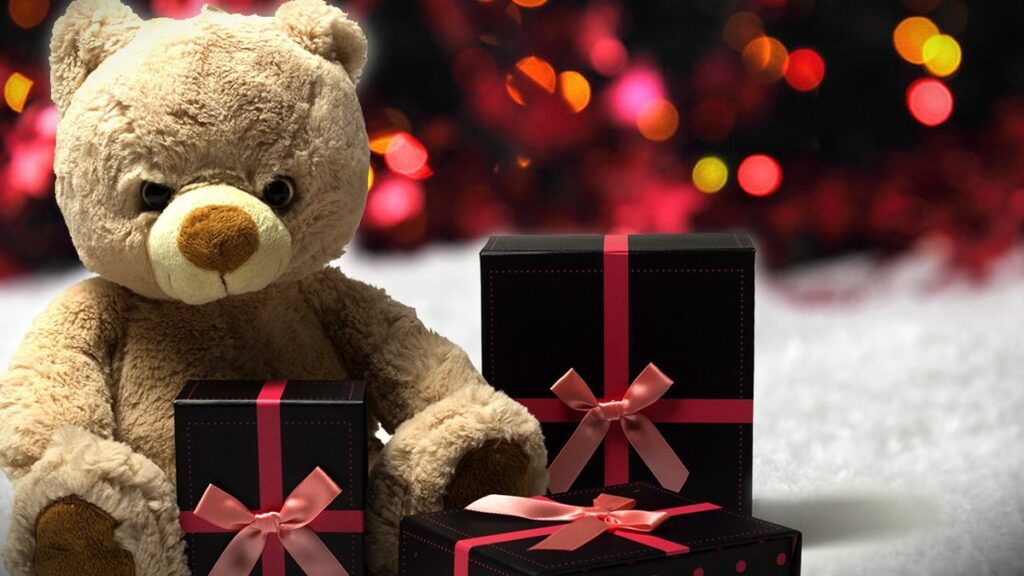 There are plenty of different toys and stuffed dolls you can use to decorate your living room. This decorating method can be the best if you have children or love to have plush toys.
You can put the toys alone, pair them, or add in a bunch as well. For instance, it will look good to put Rudolph and sleigh together. In addition to that, you can use snowman, elf, gingerbread, and other Christmas toys as well.
8. Red and White Decoration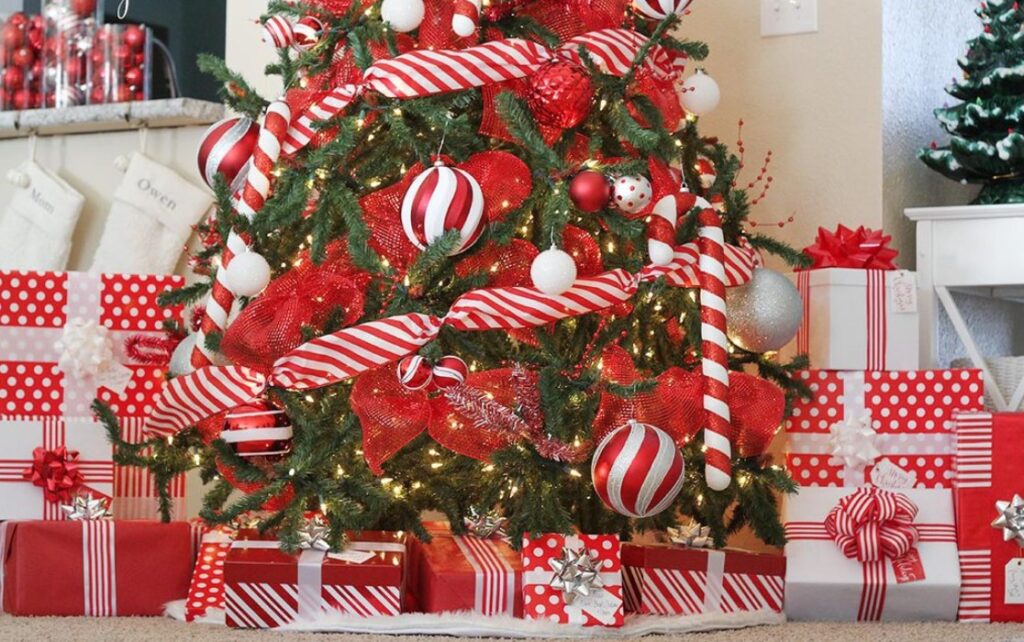 If you would like to decorate your living room in the best way possible so that it can have a Christmas vibe, it is better to use red and white combination decorations.
You can cover the whole living room in a white and red color combination. For example, use decor curtains, lights, paintings, or toys that are colored in red and white. Besides that, you can also put red and white combination decorations on the Christmas tree.
Coming to the furniture part, it is best to enclose them in red and white blankets. For cushions, you can use plain or printed red white patterned covers.
9. Focusing On Windows And Doors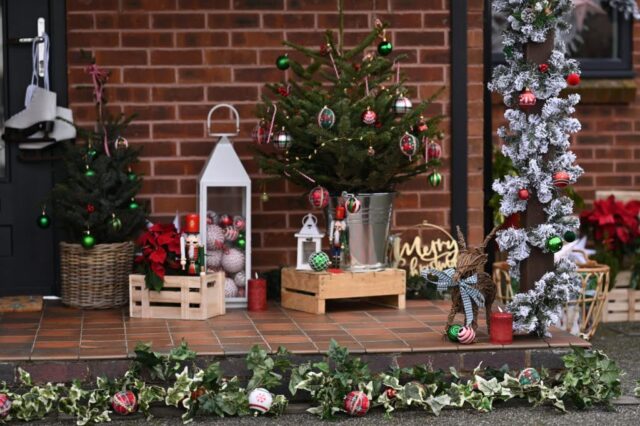 If your living room has more windows and more than one door, you can make the best use of them for decorating. You can hang a wreath from the top of the windows or doors in case if you have clear glass windows or doors. For wooden doors, you can add stickers that go well with other decorations in the room.
Another best way to decorate windows with grills is to use Christmas decors. For instance, you can add one or two dolls at the same line of the grill and make it look like they are climbing the window. In order to elaborate the decoration, you can put a present or a Santa Claus toy on top of that window.
10. Other Best Ideas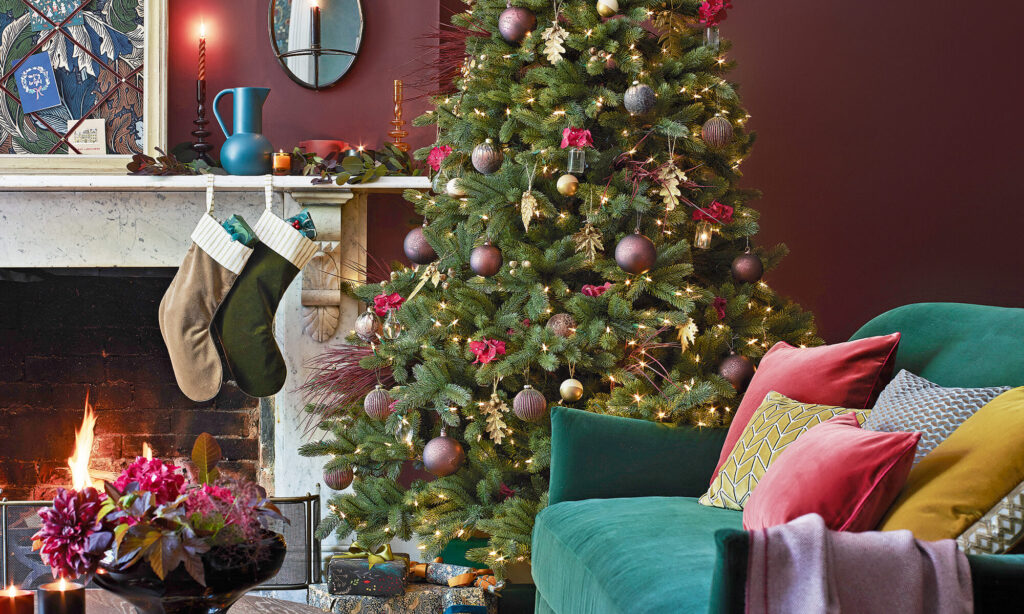 You can also use flowers to decorate the living room for Christmas. Depending on your liking and the vibe of your room, it is better to choose flowers that go well together.
Another idea is to add a bunch of gifts in some places. You can use different gift wrappers to make them look beautiful. Make sure not to place them at one place, and it will look good to scatter a few in one place and others gifts at different locations all over the living room.
Looking For More?
We hope we've helped you deck out your living room Christmas decorations in style. You do not have to be stressed about decorating and try to adorn the living room as per your liking. If you'd like more tips on home, health, and fashion, check out the rest of our site.
Happy decorating, and we wish you a very merry Christmas.