How did they meet?
Lana Rhoades, whose real name is Amara Maple, is a 25-year-old adult film star. She started dating Mike Majlak in January 2020. They met through their common friend Logan Paul during a shoot for his podcast imPaulsive. Rhoades has always had a massive fan following, with 16.6 m Instagram followers, while Majlak gained popularity for his work with Logan Paul. As soon as the news of their relationship broke out, the two were instantly helmed as a social media power couple.
The Cheating Scandal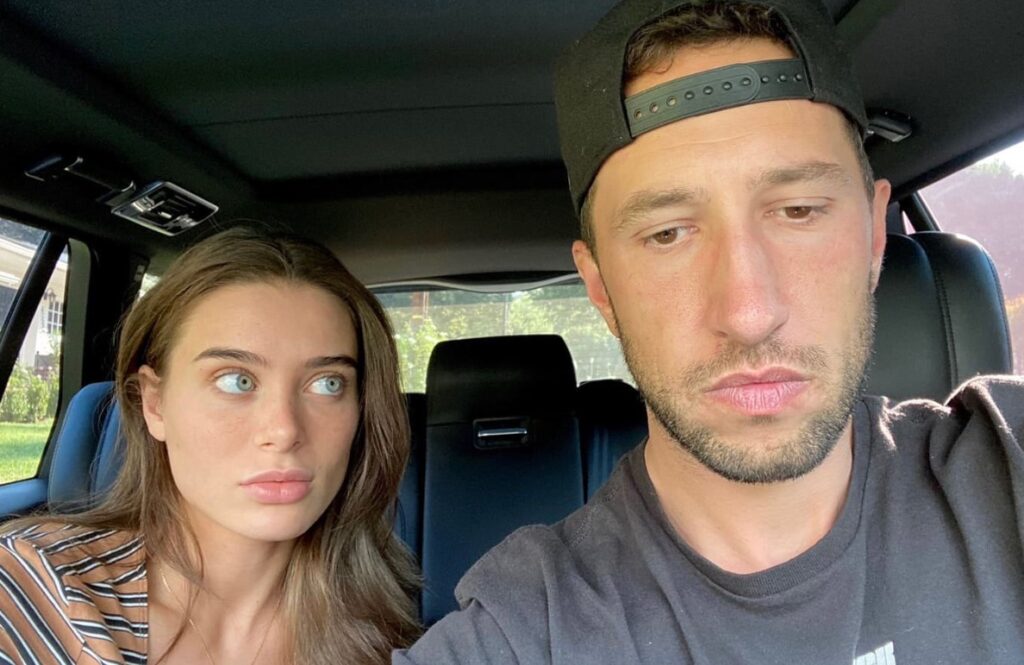 The first few months were shaky for their relationship with the public revelation of a cheating scandal generating a lot of buzz. Mike Majlak was accused of cheating on Lana with Ava Louise, who publicly targeted Rhoades about the same. She had then tweeted, "Imagine getting cheated on with a girl from Dr. Phil LOL", referring to her stint with Dr. Phil that made her popular.
She later also shared screenshots of making plans for the evening with Majlak. In the face of so much evidence, Majlak submitted and confessed to cheating on Rhoades. He explained that he did not technically consider it to be 'cheating' because the terms of the relationship were not defined until then. This was February 2020, merely a month after their relationship was made public, so we do find merit in Majlak's explanation.
Majlak apologized, acknowledging he had hurt someone he truly cared about, and the two reconciled.
The first 'I love you'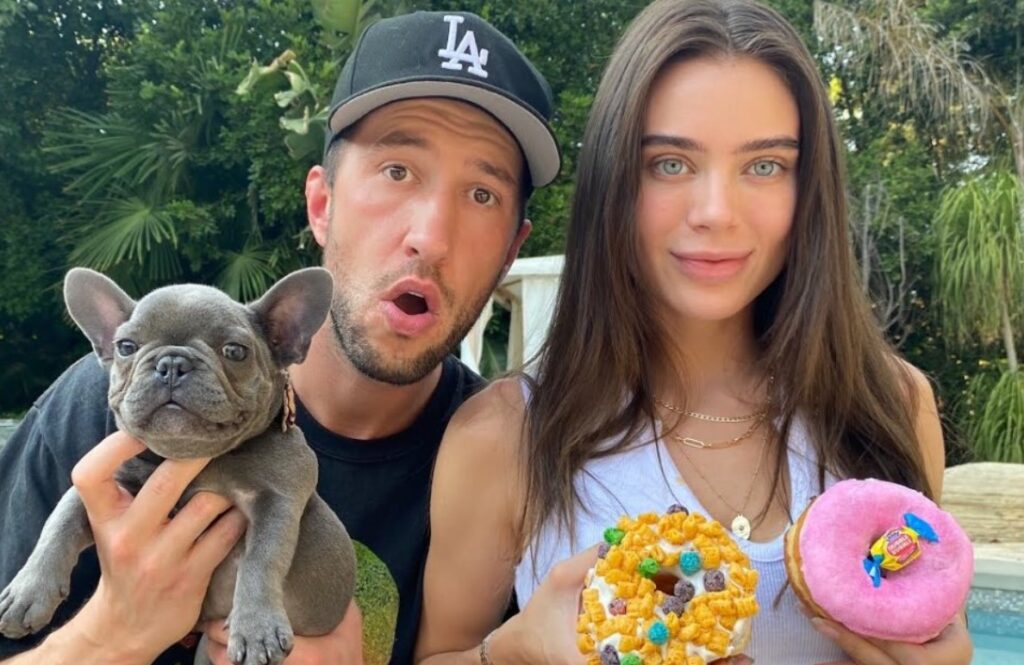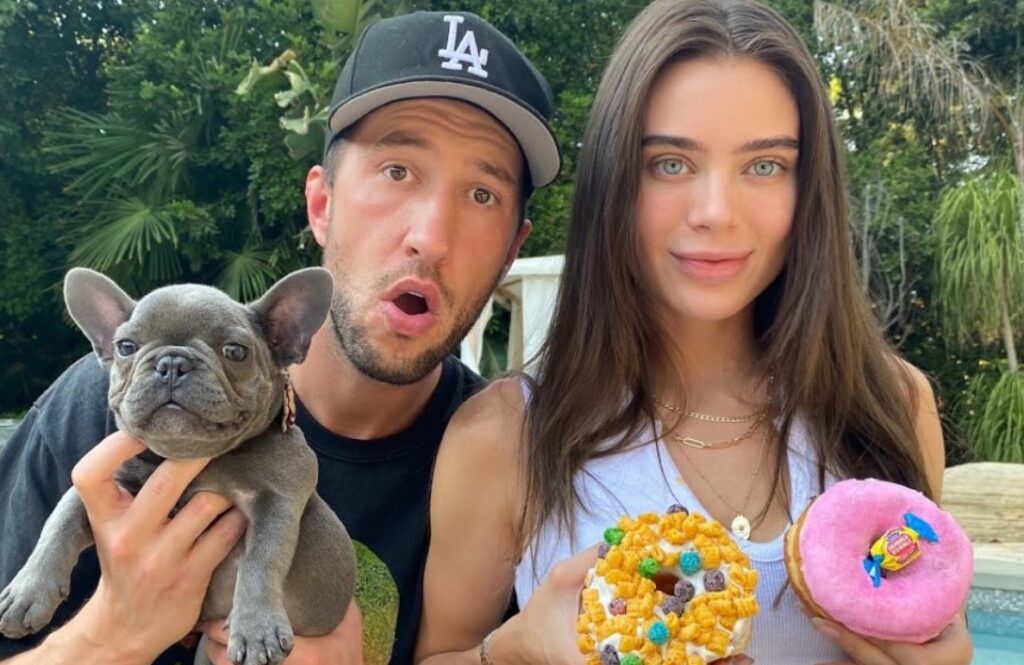 Lana Rhoades' and Mike Majlak's relationship was the stuff of dreams after the cheating scandal. They were very much together during the entirety of the lockdown. In her podcast '3 Girls 1 Kitchen', Lana shared the story of their first mutual confession of immense love for each other. She had said that she had to say 'I love you' a hundred times before she could make Majlak say it back. It happened in the spicy chips episode, as an impressed Majlak was very fond of her for finishing the hot food immediately. According to Lana, that's how she got her first 'I love you'.
The end to all good things: Mike Majlak and Lana Rhoades break-up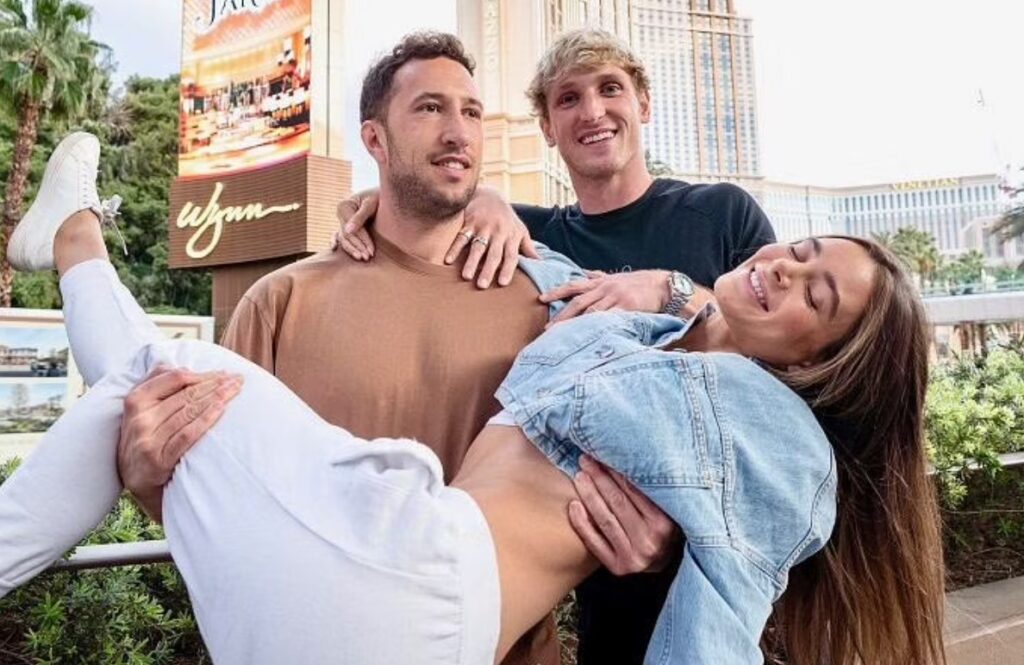 The Internet couple finally parted ways in February 2023. Before this, they had briefly parted ways in September 2020 but got together towards the end of October of the same year. During an interview at that time, Majlak had explained that there was some incompatibility between the two. Both were seeking different things in life. Amara was "obsessed with the idea of linear and traditional life and love", and Majlak didn't feel it aligned with who he is as a person. Lana Rhoades proposed the idea of buying a house and moving in together, but that kind of lifestyle did not make sense to Majlak at the time.
The two, however, made some compromises and got back together in October, only to 'officially' break up in February 2023. There was a lot of speculation and confusion about their relationship among the fans, who noticed their reduced social media interaction. It finally prompted Lana Rhoades to put up an Instagram story. Rhoades, who had previously been less vocal about her relationship with Mike Majlak, explained that the reason Mike wasn't on her Instagram was because they had broken up. She told her fans she was single now and needed some privacy.
Mike Majlak opened up about the break up in his own podcast, 'The Night Shift', where he had very positive things to say about Lana and claimed there was no hostility or toxicity between the two. They have, however, blocked each other on social media as Mike Maklaj believes it helps individuals who have just broken up to move on. On his friend Logan Paul's podcast imPaulsive, Mike had said that the relationship was taking more energy than it was adding to his life, and the fights were becoming more and more frequent, which made him realize that it was time to move on. Majlak had also said that he still loves Lana, but their priorities in life are different. He further added that he hopes they can still continue working together in the future.
The Pros and Cons List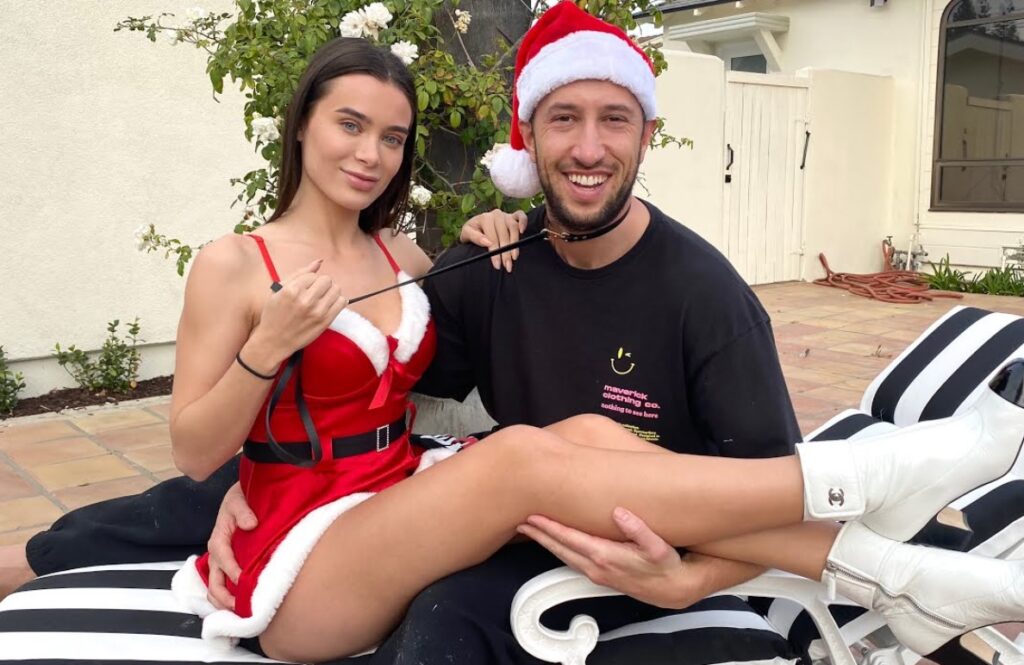 Despite an apparently amicable break-up, the drama in their relationship escalated in May 2023 when Lana Rhoades exposed Mike Majlak's toxic masculinity by sharing his snobbish list of 'pros' and 'cons' of dating Lana. The list looked like a business negotiation rather than a relationship made of mutual trust and understanding. Even as he acknowledged that he valued Lana's loyalty and that she is hardworking, he found it to be a 'con' that Lana was not comfortable with specific activities in the bedroom.
This list gave the fans a more objective understanding of how Majlak was projecting his insecurities and lack of ability to commit to his girlfriend, Lana Rhoades. It also verified Lana's claims that their break-up was due to Mike's issues with commitment. She further said that even though she was quiet on the relationship and the subsequent break-up all this while, she felt that it was important to expose Mike Majlak after he sent the humiliating and, according to Lana, 'funny' list.
The Internet buzzed with support for Lana and comments on the shallowness of Mike's words. Lana posted a Snapchat screenshot where she wrote to Mike about this whole affair and her leaking his pros and cons list – "MIKE. Idc how messy this is, I'm tired of assumptions and want to set the record straight."
Lana Rhoades' Pregnancy and the Baby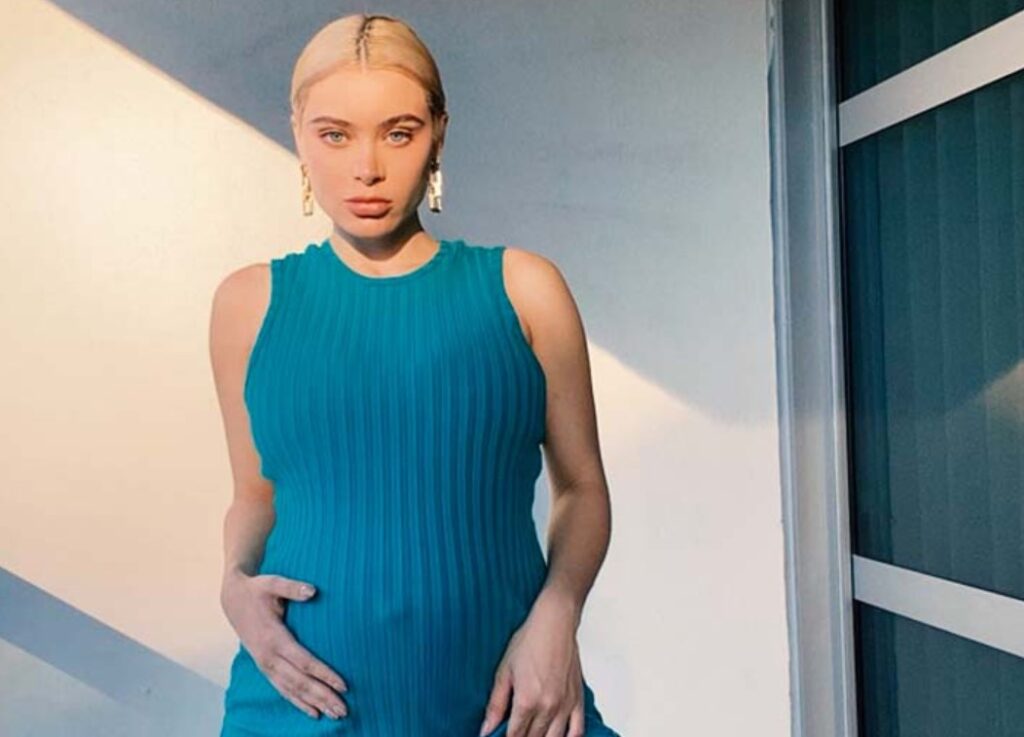 The most recent development in their love story was the news of Lana's pregnancy and the subsequent baby boy named Milo. Lana had posted on Instagram in June 2023, along with a picture of the sonogram that she was expecting. She never revealed the father of the baby, but fans ventured to take a guess that it was Mike Majlak, Lana's last boyfriend.