Political scandals and politics are birthday partners. Many politicians fall prey to their own greed and end up doing something that leaves a scar on their career for a lifetime. When the scandalous details are revealed, voters become enraged, comedians laugh, and politicians blush.
Extramarital affairs, for example, are purely personal scandals that are the most embarrassing for the parties involved. Others involve wrongful death or a high-ranking official's abuse of authority. Such scandals can ruin even the most promising careers.
Here is a list of some infamous political scandals in the last 20 years.
1. Rick Scott Consultant, Joshua Cooper's Ice Penis Scandal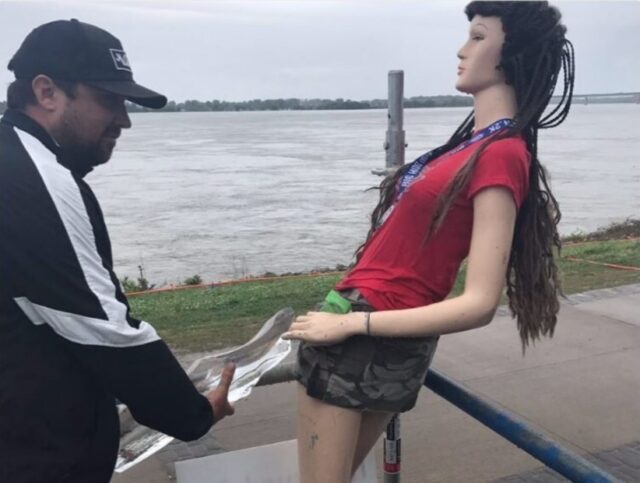 The Scott Cooper Miami Beach controversy is quite famous. Consultant to Florida Governor Rick Scott, Joshua Cooper, has done quite a lot for him. Joshua Cooper recently garnered prominence after a photo of him humping a mannequin while holding a giant ice penis was snapped by his friends.
He has, however, denied any involvement, claiming that the photo was taken from an incorrect angle. According to Joshua Cooper, his pals captured the shot at an inopportune time during a barbeque competition. When one of his teammates shot the photo, he said he was throwing melting ice over the fence. He claims that he picked up his team's ice luge and that one of his teammates snapped the photo as he tossed the melting ice over the fence.
His friend felt the photo was amusing from that perspective and shared it on the internet. Cooper requested that the disputed photo be removed from the internet. However, he claims that his political opponents are repeating the photo in an attempt to discredit him.
2. The Downfall Of Chen Shui-bian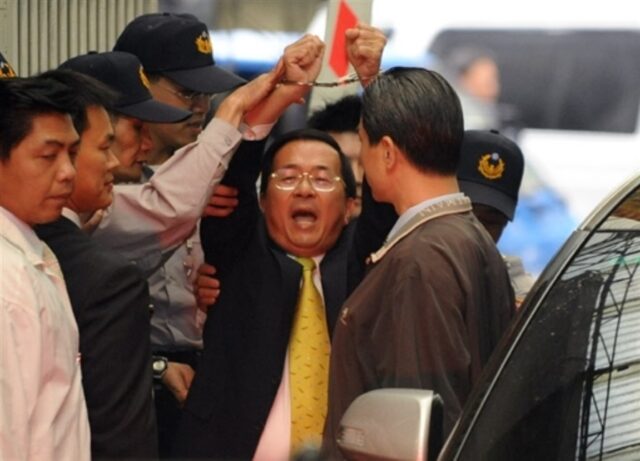 Chen Shui-bian was elected president of Taiwan in 2000 and served in the position for eight years. His administration was first tainted when his son-in-law, Chao Chien-ming, resigned from the president's political party due to insider trading suspicions.
The incident badly harmed the Taiwanese president's reputation, and according to The China Post, his approval ratings were at an all-time low of 5.8%. After hitting rock bottom so forcefully, he could at least take comfort in the idea that there was only one way up.
Regrettably, his problems had just begun. His wife, son, and daughter-in-law were charged with embezzlement, money laundering, and misappropriation of funds in 2008. Worse, the president was labelled as a suspect in the crime.
He was accused of sending $20 million to several bank accounts using false identities in just one of the allegations against him. He and his wife were eventually fined nearly $15 million and condemned to life in jail, though that term has now been reduced to 20 years.
3. Bunga Bunga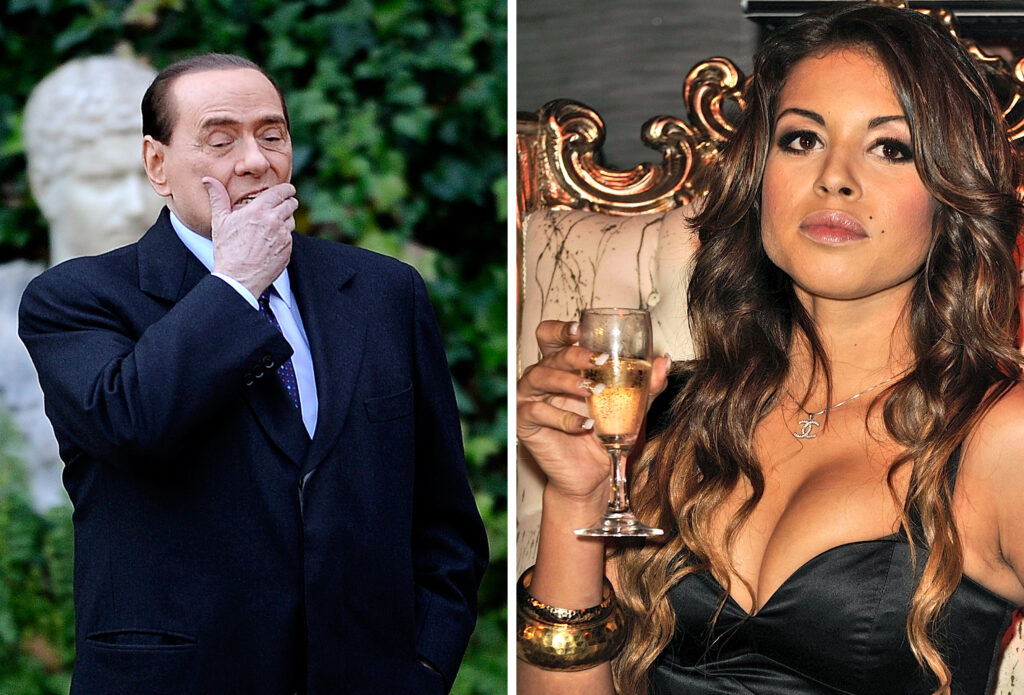 "Bunga Bunga" will most likely be the catchphrase associated with former Italian Prime Minister Silvio Berlusconi. His Bunga Bunga parties in his mansion near Milan were a re-enactment of Roman orgies. Berlusconi was a self-made businessman who began his career as a cruise ship lounge singer and rose through the ranks.
Using his media empire as a springboard, he remained a political force in Italy for 17 years, more than half of which he spent as Prime Minister. Early on, accusations of tax evasion and bribes were leveled at him.
Berlusconi was also a noted playboy, with one hypothesis claiming that he received the idea for "Bunga Bunga" from his Libyan friend Muammar Gaddafi, who supposedly hosted parties with "harems" of young ladies. Berlusconi's most famous incident occurred in 2011 when he was accused of paying for sex with a minor. He had befriended Karima El Mahroug, also known as Ruby Heartstealer, a teenage Moroccan runaway.
She worked as a nightclub belly dancer and partied with Berlusconi. Although she and Berlusconi denied having a sexual relationship, in 2010, Berlusconi used his authority to get her out of jail for stealing, an act of chivalry that authorities perceived as an abuse of power.
Berlusconi had already been swept out of government before his sex offence, and misuse of office trial began. While he was having a Bunga Bunga, the Italian economy was collapsing. Berlusconi's demise came from the European debt crisis of 2011, albeit he was still facing a sex crimes trial and a possible 15-year prison sentence.
4. The Moshe Katsav Rape Scandal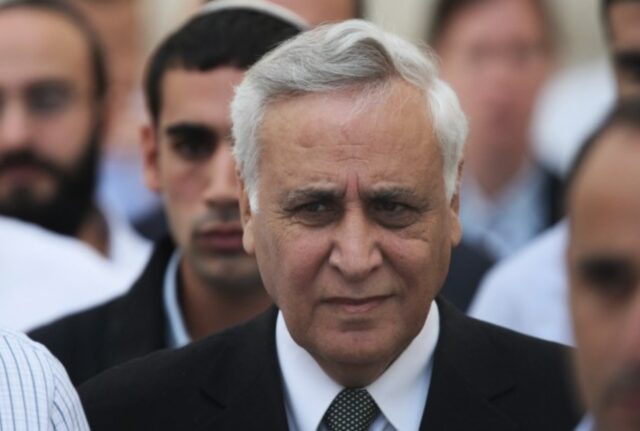 Moshe Katsav, like Chen Shui-bian, was a poor youngster who ascended to the top of his country's political hierarchy. Katsav grew up in an Iranian Jewish family. Katsav's family emigrated to Israel when he was five years old in 1951. For several years, they resided in a refugee tent camp.
Katsav, a devout Jew, went to university and joined the right-wing Likud Party. In the 1980s and 1990s, he served in several cabinet positions. In 2000, he was elected to the ceremonial but prestigious position of president by the Israeli parliament, the Knesset.
During his time in office, he turned down numerous requests for pardons from convicted criminals. Katsav's problems were initiated around 2006. He complained to the attorney general about being blackmailed by a former employee from his time as minister of tourism in the late 1990s.
Katsav had forced her to have sex with him on two occasions, according to an investigation. Two counts of rape were filed against him. While Katsav was president, several women came forward to accuse him of indecent assault and sexual harassment.
Despite admitting to hugging and kissing the woman, Katsav denied his responsibility. The prosecution, he argued, was a political witch hunt. The politician resigned as president in 2007. He was on the verge of agreeing to a plea deal that would have spared him jail time, but he changed his mind and pleaded not guilty.
He was found guilty at his trial in 2010, and the appeals court upheld the decision. Katsav received a seven-year sentence and was ordered to compensate his victims.
Final Word Politics without controversy would be far more successful but also far duller. So, here are the top political scandals that can have you bite your nails off.