In today's realm of business, networking is not merely a word you hear often. It is a key element to success in marketing for a company. Building a strong network led to business growth and sustainability. Through networking, start-ups can build better connections and seek endless opportunities to grow.
But networking requires strategies, which include attending events or conferences, meeting people, and connecting with them. Being an entrepreneur, focus on having name badges to represent your company and attract an audience to start the conversation. Presenting your identity logo will target people and bring their curiosity to discuss more about your brand.
This guide is perfect for marketers who are looking for networking tips by using name badges as a conversation starter. Forge connections and learn the art of networking to boost your company's growth. It is a long and effortful journey to grow your start-up into a leading business. Keep reading to know the networking secrets and get ready to make valuable connections.
1. Wear the Badge with Proud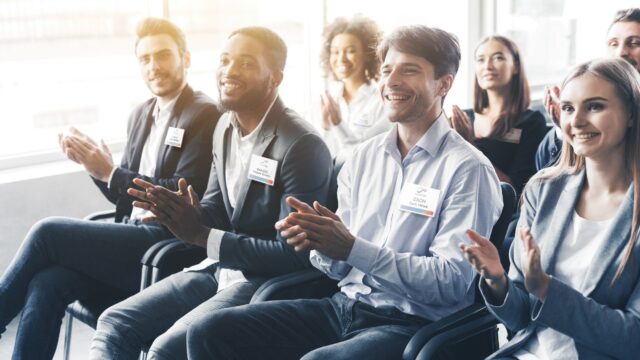 Your company's name badge is your identity, which you should carry every time you attend any event. Keep it in your pocket or hang it on your neck. Everyone will recognize your identity and try to start the conversation if they get an idea about the brand.
The design and font of the badge should be clear and simple to make it readable for every individual. Get it designed professionally to boost its impact on others. Its placement matters a lot while branding your company to the audience. Instead of carrying a simple sticker, improve your badge design and make it more presentable.
Try to create a good impression and attract the audience to initiate the conversation regarding your start-up. For support, you can prepare a tagline that goes well with your brand logo. It should appeal to your audience's interest and allow a conversation to begin automatically.
2. Be Approachable
When the badge sparks interest in an individual, prepare your body language to respond equally. Focus on people who are interested in talking about your brand and pay attention to them. Be approachable and convince people to be involved in an open discussion. You should be ready to hear all the queries and provide answers with elegance.
Be friendly and take a moment to respond sensibly to everyone. People love to interact with the company representative who is open and friendly to the audience and has answers to all the questions. Be like one and initiate the conversation to connect with people and speak clearly about the brand.
3. Never Act Like a Fan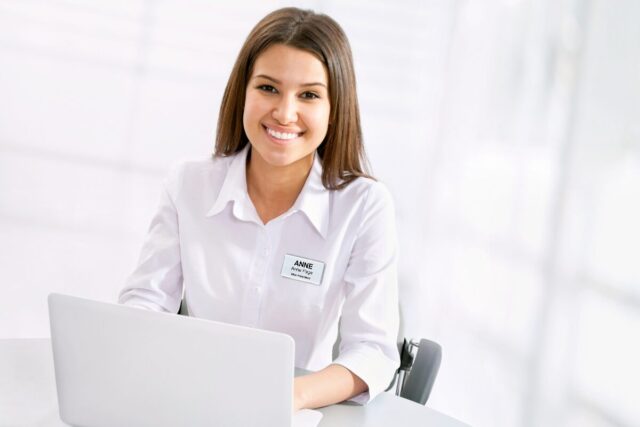 The purpose of attending social events is to meet speakers, business owners, industrialists, and other leading individuals. You must be a fan of someone but never act in front of them. Stay formal and express yourself as an entrepreneur.
Never focus on a single individual all the time, as you will waste the entire time trying to connect with the same person. Instead, roam around and try to greet more people in the limited time. Connect with people with similar objectives, purposes, and interests. Investing your time in conferences or social events should be worth it.
4. Become an Active Listener
Networking is not only about talking or narrating your brand details. It is more about listening to what others are saying or questioning. Whenever you engage in an event conversation, ensure to listen carefully to what your audience is saying. Take a moment to think and reply wisely.
Pay your interest genuinely in the queries and explain everything with your experience and expertise. The conversation will remain active till the question sessions last naturally. Avoid heated debates by replying politely and respectfully. If you are a good listener, people will also focus on your answers.
5. Share Your Experience
Being a marketer, you carry a wealth of knowledge and experience in social events. Whenever anyone approaches you to get details regarding your business, share the details with your expertise and experience.
Engage with the audience by providing necessary advice and entertain them with success stories. It will connect them with your organization. People will always remember you as a valuable resource, and it is beneficial for them to add you to their network.
6. Exchange your Contact Details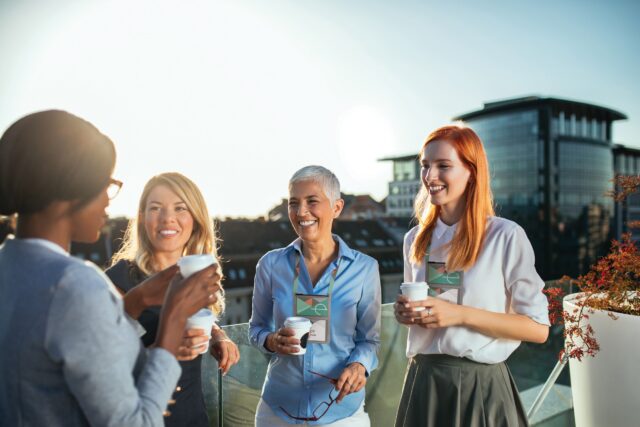 The purpose of networking is to make valuable connections with leading business owners and industrialists. Exchange your contact details with people you meet and talk about your start-up. End the conversation by showing gratitude and satisfaction. You can stay connected with these people only when you have their contact details.
Never hesitate to ask for the contact information. If anyone refuses to give the details, do not take it personally. Such things are also common in these events, and you are not only responsible for it. Attend social events with a positive attitude and try to connect with many people who are valuable to your business.
7. Follow Up
The contacts you collected in events are not meant to be written in your diary. Connect with them by calling or emailing them. Remind the leading experts that you had a conversation with them recently and you have something to discuss with them.
Many professional networking social apps are there, like LinkedIn, where you can communicate with the experts and continue any discussion. After reminding the interaction, explain more about your interests. Express how your company is profitable to them. This approach will help in building a strong network.
Final Thoughts
Networking is never easy for a marketer. It comes with a lot of challenges, which can be resolved with the right strategies. Considering name badges as a conversation starter is a great idea. Wear your identity and present your company with your logo details.
At social events, people will pay attention to your identity badge and initiate conversation about your start-up. Listen to the queries carefully and answer them wisely. Get connected with valuable leaders by exchanging your contact details and following them up through calls, emails, or chats on social platforms. Carrying a name badge is like an asset for brand networking and marketing.